Chemical Footprint Project updates & BizNGO meeting
11/7/2018 Cheri Peele Bulletins

CFP news & BizNGO Annual Meeting
I wanted to share the latest updates from the Chemical Footprint Project, and to remind you about the BizNGO 2018 Annual Meeting. See below for details.
---
Chemical Footprint Project

2018 Annual Report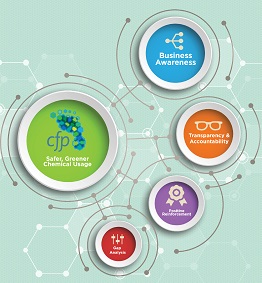 In case you missed it, the Chemical Footprint Project 2018 Annual Report was released in September. See how three years of CFP Survey data highlight the growing capacity of business leaders to develop and execute comprehensive chemicals policies, know the chemistry of their products, measure their chemical footprints, and be public about their journeys. Read the report here.

2019 Survey How-To webinar

Thursday, November 15th at 12 PM ET: Join me and the CFP team as we walk you through everything you need to know in order to answer the 2019 Chemical Footprint Project Survey. You'll also have a chance to ask your questions. Register for the free webinar here.

Target Corporation and six others join as Signatories

We were excited to welcome seven new Signatories to the Chemical Footprint Project in 2018. The American Sustainable Business Council, Blue Cross Blue Shield of Massachusetts, Figure 8 Investment Strategies, JLens Investor Network, the Safety and Health Technology Center at SAHTECH, Signity Financial, and Target Corporation join other investors, retailers, large-scale purchasers, and NGOs that encourage companies to participate in the CFP Survey. Together, the CFP Signatories represent $2.8 trillion in assets under management and $700 billion in purchasing power. See the full list of Signatories here.
---
BizNGO 2018 Annual Meeting: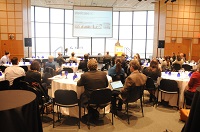 December 4-5 in Berkeley, CA: attend the BizNGO 2018 Annual Meeting, a safe place for NGOs & companies to learn, share, and discuss topics about chemicals and to find areas of intersection. An impressive group of experts from industry, NGOs, government, and academia will tackle topics such as chemical footprinting & reduction goals, PFAS & the demand for alternatives, transparency & the evolving state of government policy, hazard assessments in standards, and the power of purchasing. Get your ticket here.

If you are not a BizNGO member but would like to attend the meeting, please contact Alison.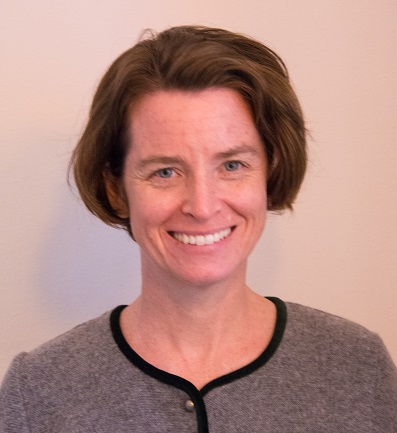 I hope to see you in California!

Best,





Cheri Peele
Senior Research Associate, Clean Production Action