Steering Committee
Vanessa Blanco
Vanessa Blanco, National Director of the Environmentally Preferable Purchasing (EPP) program at Kaiser Permanente (KP), is responsible for setting the strategic direction, and the operations management of the EPP program. In this key role, Vanessa works with Kaiser Permanente's Buy to Pay organization in collaboration with its Group Purchasing Organization (GPO), Vizient, to identify enterprise-wide EPP opportunities linked to improving the environment for its workforce, members, and the communities it serves. In addition to her participation on various industry committees and workgroups, Vanessa participates as a member of KP's Environmental Stewardship Working Group, serves as the co-chair to KP's Safer Chemicals Subcommittee, and recently joined Vizient's Environmental Advisory Council. Spending more than 18 years in the healthcare field, Vanessa's experience spans facilities development, business continuity, capital procurement, business process reengineering and transformational management.
Tracey Easthope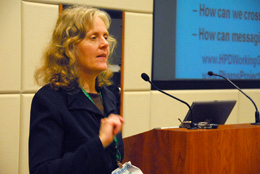 Tracey Easthope directs the Ecology Center's Environmental Health Project, and the Center's new Green Chemistry and Safer Chemicals Project. She has 21 years of experience in strategic campaign development, organizing, policy analysis and development and technical assistance on environmental health and chemicals issues. She serves on the Governor-appointed State of Michigan Green Chemistry Roundtable. She founded and still advises the Michigan Network for Children's Environmental Health, a statewide environmental health coalition working to advance chemicals policy at the state level. She is a founding member of the international Health Care Without Harm campaign, and continues to help lead the Coalition's chemicals policy work. She founded the Center's Healthy Food in Healthcare Initiative, and organized the Ecology Center's collaborative pollution prevention initiative with the Michigan Hospital Association, helping to launch their greening initiative. Ms. Easthope is an editor of the New Solutions journal.
Sally Edwards, PhD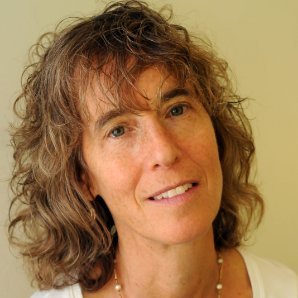 Dr. Sally Edwards has many years of experience in engaging a wide range of stakeholders to promote the environmental health of communities and develop safer and greener products. She is a senior research associate at the Lowell Center for Sustainable Production at the University of Massachusetts Lowell. She is a co-founder of the Chemical Footprint Project, which is designed to recognize corporate leadership in the use of safer chemicals. Sally facilitates the work of the Green Chemistry and Commerce Council's Retailer Leadership Council, whose mission is to promote safer chemicals, materials and products across retail supply chains. Sally holds a MS in Environmental Health Science from Harvard University and a BA in Human Biology from Stanford University. She completed her doctorate in Work Environment at the University of Massachusetts Lowell. Her book, Beyond Child's Play: Sustainable Product Design in the Global Doll-Making Industry, was published in 2009.
Shari Franjevic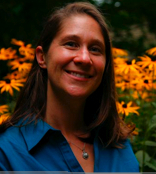 For the last ten years Shari Franjevic served as the owner and principal consultant for Transform to Green LLC, advancing the selection and use of inherently safer ingredients in the design of materials, products, and processes. Her primary client for the most recent six years was Clean Production Action, in support of the GreenScreen® Program. Franjevic supported continual improvement of the method by facilitating the Technical Advisory Committee, developing the GreenScreen List Translator™, and managing a public peer review and revision process supporting the release of GreenScreen® version 1.2 (2011). She has a unique understanding of the industry clients she serves from her experience working for Procter & Gamble for the first five years of her career, where she designed consumer products, specified raw materials, and served as the global material owner for the manufacture of chemicals used in cleaning products. Franjevic holds a BS in Chemical Engineering from the University of Wisconsin.
Cheri Peele, MCP
Cheri Peele has more than 15 years of environmental policy experience, working closely with government, non-profit, and business sectors at local, state, and national levels. Her consulting work of the past eight years, both independent and as a Senior Associate with Cascadia Consulting Group, has focused on chemicals policy and product stewardship. Additional clients have included Washington State Department of Ecology, Lowell Center for Sustainable Production, and King County Local Hazardous Waste Management Program. As a Senior Project Manager for TechLaw, Inc., she was a member of the team that established Northwest Green Chemistry. Prior to her work as a consultant, Cheri worked for the state governments of Massachusetts and Washington. In Massachusetts, she was the lead author of the Massachusetts Mercury Action Plan; in Washington, she was a lead author of both the Washington Mercury and PBDE Chemical Action Plans. Cheri received her BS from Cornell University and a MCP with an emphasis on environmental policy from MIT.
Roger McFadden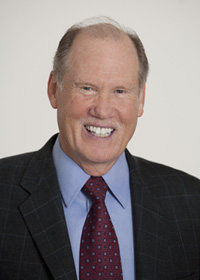 Roger is President and Senior Scientist for McFadden and Associates, LLC., is a nationally recognized leader in the fields of green cleaning products and ecological sustainability. He previously worked as Vice President and Senior Scientist at Staples, Inc.. As the creator of Staples' exclusive line of Sustainable Earth cleaning products, he has developed the commercial cleaning industry's most stringent standard for evaluating environmental, health, and safety impacts of cleaning products. Prior to joining Staples, Mr. McFadden was Chief Science Officer for Corporate Express and before that, Vice President of Technical Services and Product Development for Coastwide Laboratories. Earlier in his career, he worked as a consulting chemist and product engineer for several chemical manufacturing companies in both the U.S. and Canada.
Mr. McFadden is a charter member of the Green Chemistry Commerce Council and currently chairs a committee to advance Green Chemistry and the EPA Design for the Environment Formulator Initiatives. He is a member of the California Green Ribbon Science Panel and has served as the chairman of former Oregon governor Kitzhaber's Community Sustainability Council Workgroup for Cleaning. Mr. McFadden is a frequent speaker on environmental, safety and health topics to health care organizations, educational institutions, public agencies and private corporations.
Rachelle Reyes Wenger, MPA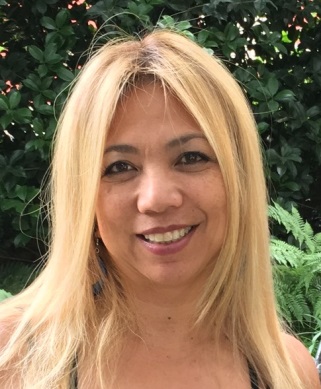 Rachelle Reyes Wenger is the Director of Public Policy and Community Advocacy for Dignity Health. Headquartered in San Francisco, Dignity Health is one of the largest, private, not-for-profit healthcare system in in the nation. Dignity Health's mission is to deliver compassionate, high-quality, affordable health care services with special attention to the poor, vulnerable and underserved.
Ms. Wenger has been with Dignity Health since 1996. She is primarily responsible for advancing the organization's Public Policy & Advocacy Priorities, mobilizing grassroots advocacy efforts, developing community partnerships, advocating at the local, state, national, and international arenas. Ms. Wenger manages policy issues core to Dignity Health's commitment to health care access and coverage, community health and health equity, as well as its foundational concerns focused on social and environmental determinants of health. These include: safer chemicals, climate change, homelessness, immigration reform, human trafficking, nutrition/hunger. She serves on various boards and committees: Community Hospital of San Bernardino; Housing California; California Immigrant Policy Center; Mercy Housing's Southern California Advisory Council; Health Care Without Harm Climate Council; The Root Cause Coalition's Advocacy Committee, and Business for Innovative Climate Policy (BICEP), a project of Ceres. Ms. Wenger actively co-chaired BizNGO's Policy Committee for many years, seeking meaningful reform to the Toxic Substance Control Act (ToSCA).
Cory Roberston, MS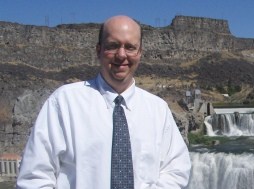 Cory Robertson is an environmental chemist at HP where he applies the principles of green chemistry to evaluate and select alternatives to restricted substances. Using tools such as GreenScreen™ for Safer Chemicals and life cycle assessment he works to promote continuous improvement in the environmental and human health attributes of materials used in HP's supply chain. Cory has been using GreenScreen for several years and has completed the GreenScreen™ Practitioner Program. Prior to his current position, Cory worked as an analytical chemist in HP's material science lab for 10 years. Cory holds a Bachelor's degree in chemistry from Boise State University and a Master's degree in environmental policy and management from the University of Denver.
Mark S. Rossi, PhD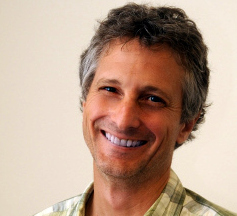 Mark has the unique ability to bring together diverse groups and achieve innovative outcomes and has been a part of the Clean Production Action team since 2004. In 2006, he founded and BizNGO and is the current chair. BizNGO's listserv now reaches over 1,300 business, health care, government, university, and environmental leaders. Innovative products of BizNGO include the Alternatives Assessment Protocol, Guide to Safer Chemicals, and Plastics Scorecard. Mark is also the co-author of the GreenScreen. Launched in 2007, the GreenScreen is now the gold standard in hazard assessment tools. In 2014, he co-founded the Chemical Footprint Project, the first initiative of its kind to benchmark corporations on their overall chemical management performance.
Mark is the author and co-author of numerous articles, reports, and blogs on advancing safer alternatives to toxic chemicals. Most recently, he authored the United Nations Environment Program's report, The Business Case for Knowing Chemicals in Products and Supply Chains. Mark is a member of the Massachusetts Toxics Use Reduction Act Advisory Committee and is a Research Fellow at the Lowell Center for Sustainable Production. He received an Environmental Merit Award from the U.S. Environmental Protection Agency Region 1 on behalf of BizNGO's leadership work on Green Chemistry. Mark's career includes stints at Tellus Institute, the Toxics Use Reduction Institute, and Health Care Without Harm. His doctorate is in Environmental Policy from the Massachusetts Institute of Technology.
Joel Sigler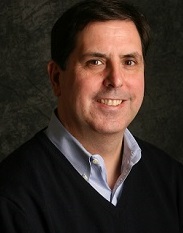 Joel Sigler is a National Environmental Program Leader with Kaiser Permanente. Joel helps to lead Kaiser Permanente's Environmental Stewardship efforts to reduce environmental contributors to disease and illness via climate action, safer products, sustainable food, waste minimization, and water conservation. Joel co-chairs Kaiser Permanente's Safer Chemicals Committee and has extensive experience supporting Kaiser Permanente's efforts to avoid and eliminate chemicals of concern across the organization and in health care. Joel is a Certified Safety Professional, and has been with Kaiser Permanente for more than 20 years.
Howard Williams
Howard Williams manages and directs the business activities of the Construction Specialties (C/S), Inc. Interiors Division (USA, Latin and South America), which includes five business units, a staff of 450, and over 300,000 square feet of manufacturing and warehousing. Howard initiated the Division's environmental program in 1990. The Division received the 2003 Pennsylvania Governor's Award for Environmental Excellence for reducing its use of persistent organic pollutants, hazardous air pollutants, and solid waste, and for building reuse. Mr. Williams leads the division's Chemicals Policy implementation, MBDC Cradle-to-Cradle product certification, environmental education, and on-site carbon sequestration initiatives; and led the Acrovyn Business Unit's complete transition away from PVC. For this work the Division received the US EPA's Mid-Atlantic Region 2011 Award for Environmental Excellence. Mr. Williams has testified at hearings before the US Senate and US House of Representatives, as well as at House Staff briefings, in support of federal chemical policy reform. He participated in United Nations Environment Programme, Chemicals in Products Workshop in Geneva and its Open Ended Working Group Meeting in Belgrade. He is LEED AP certified, a member of the Green Chemistry and Commerce Council, and serves on the Center for International Environmental Law's Innovation Advisory Council. Together with Chris Youssef of Perkins+Will (PW), Mr. Williams initiated the C/S and PW development of the C/S Transparency product life/ingredient labeling program.