Steering Committee
Tracey Easthope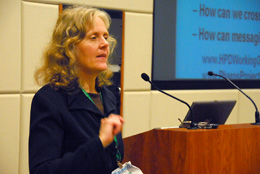 Tracey Easthope directs the Ecology Center's Environmental Health Project, and the Center's new Green Chemistry and Safer Chemicals Project. She has 21 years of experience in strategic campaign development, organizing, policy analysis and development and technical assistance on environmental health and chemicals issues. She serves on the Governor-appointed State of Michigan Green Chemistry Roundtable. She founded and still advises the Michigan Network for Children's Environmental Health, a statewide environmental health coalition working to advance chemicals policy at the state level. She is a founding member of the international Health Care Without Harm campaign, and continues to help lead the Coalition's chemicals policy work. She founded the Center's Healthy Food in Healthcare Initiative, and organized the Ecology Center's collaborative pollution prevention initiative with the Michigan Hospital Association, helping to launch their greening initiative. Ms. Easthope is an editor of the New Solutions journal.
Kathy Gerwig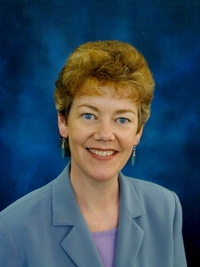 Kathy Gerwig is Vice President, Employee Safety, Health and Wellness, and Environmental Stewardship Officer for Kaiser Permanente, one of America's leading health care providers and not-for-profit health plans serving about nine million members. Ms. Gerwig is responsible for developing, organizing and managing a nationwide environmental initiative for the organization. Under her leadership, Kaiser Permanente has become widely recognized as an environmental leader in the health care sector. Ms. Gerwig has testified twice to Congress on the need for federal chemical policy reform, and she has appeared at numerous hearings on environmental issues. She is also Kaiser Permanente's national leader for Employee Safety, Health and Wellness, responsible for eliminating workplace injuries, promoting healthy lifestyle choices, and reducing health risks for the organization's 167,000 employees and 15,000 physicians. She is on the boards of several leading non-governmental organizations focused on safety and environmental sustainability in health care.
Richard Liroff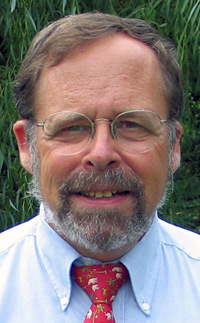 Dr. Richard Liroff is founder and Executive Director of the Investor Environmental Health Network (IEHN), a group of investment advisors and managers working to reduce business' "toxic footprint"—their production and use of toxic chemicals. With Green Century Capital Management in Boston, Dr. Liroff also leads investor efforts to promote increased disclosure by energy companies on reducing the environmental and business risks of hydraulic fracturing operations for natural gas. Dr. Liroff developed IEHN after more than two decades' work at World Wildlife Fund, where as a Senior Program Officer he directed domestic and international projects on toxic chemicals and other environmental concerns. Dr. Liroff is an appointed member of the Green Ribbon Science Advisory Panel for the State of California's Green Chemistry Program and an elected member of the advisory council for the Green Chemistry and Commerce Council. His previous experience includes positions at The Environmental Law Institute and The Brookings Institution. Dr. Liroff is an author/editor of six books and numerous articles and reports on environmental policy, corporate social responsibility, and sustainability
Roger McFadden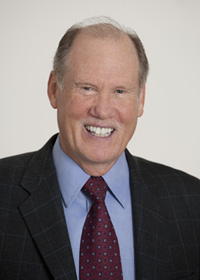 Roger is President and Senior Scientist for McFadden and Associates, LLC., is a nationally recognized leader in the fields of green cleaning products and ecological sustainability. He previously worked as Vice President and Senior Scientist at Staples, Inc.. As the creator of Staples' exclusive line of Sustainable Earth cleaning products, he has developed the commercial cleaning industry's most stringent standard for evaluating environmental, health, and safety impacts of cleaning products. Prior to joining Staples, Mr. McFadden was Chief Science Officer for Corporate Express and before that, Vice President of Technical Services and Product Development for Coastwide Laboratories. Earlier in his career, he worked as a consulting chemist and product engineer for several chemical manufacturing companies in both the U.S. and Canada.
Mr. McFadden is a charter member of the Green Chemistry Commerce Council and currently chairs a committee to advance Green Chemistry and the EPA Design for the Environment Formulator Initiatives. He is a member of the California Green Ribbon Science Panel and has served as the chairman of former Oregon governor Kitzhaber's Community Sustainability Council Workgroup for Cleaning. Mr. McFadden is a frequent speaker on environmental, safety and health topics to health care organizations, educational institutions, public agencies and private corporations.
Ted Smith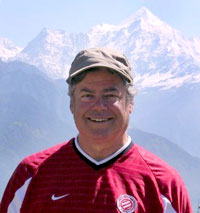 Ted Smith is founder and former Executive Director of Silicon Valley Toxics Coalition, a grass roots environmental coalition formed in 1982 in response to environmental pollution caused by electronics manufacturing in Silicon Valley, California. Mr. Smith is also co-founder and Chair of the steering committee of the Electronics TakeBack Coalition, which is working to promote life-cycle producer responsibility within the high-tech electronics industry. In addition, he is co-founder and Coordinator of the International Campaign for Responsible Technology (ICRT), an international network committed to working for the development of sustainable, non-polluting technologies. He has served on the boards of several environmental non-profit organizations and is an environmental stakeholder in formal processes convened by Hewlett-Packard and Dell. He is a widely published author and respected speaker and is co-editor of "Challenging the Chip: Labor Rights and Environmental Justice in the Global Electronics Industry," published by Temple University Press, 2006. In 2001, Mr. Smith was recognized by the Dalai Lama for his environmental leadership. In 2006 he was named a Purpose Prize Fellow. In 2008 he was named "Environmentalist of the year" by the Santa Clara County League of Conservation Voters.
Rachelle Reyes Wenger, MPA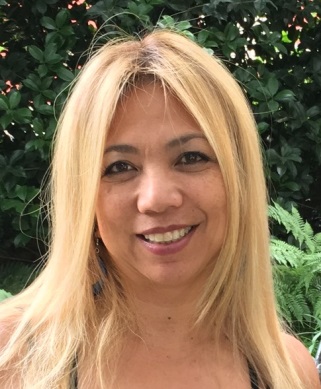 Rachelle Reyes Wenger is the Director of Public Policy and Community Advocacy for Dignity Health. Headquartered in San Francisco, Dignity Health is one of the largest, private, not-for-profit healthcare system in in the nation. Dignity Health's mission is to deliver compassionate, high-quality, affordable health care services with special attention to the poor, vulnerable and underserved.
Ms. Wenger has been with Dignity Health since 1996. She is primarily responsible for advancing the organization's Public Policy & Advocacy Priorities, mobilizing grassroots advocacy efforts, developing community partnerships, advocating at the local, state, national, and international arenas. Ms. Wenger manages policy issues core to Dignity Health's commitment to health care access and coverage, community health and health equity, as well as its foundational concerns focused on social and environmental determinants of health. These include: safer chemicals, climate change, homelessness, immigration reform, human trafficking, nutrition/hunger. She serves on various boards and committees: Community Hospital of San Bernardino; Housing California; California Immigrant Policy Center; Mercy Housing's Southern California Advisory Council; Health Care Without Harm Climate Council; The Root Cause Coalition's Advocacy Committee, and Business for Innovative Climate Policy (BICEP), a project of Ceres. Ms. Wenger actively co-chaired BizNGO's Policy Committee for many years, seeking meaningful reform to the Toxic Substance Control Act (ToSCA).
Howard Williams
Howard Williams manages and directs the business activities of the Construction Specialties (C/S), Inc. Interiors Division (USA, Latin and South America), which includes five business units, a staff of 450, and over 300,000 square feet of manufacturing and warehousing. Howard initiated the Division's environmental program in 1990. The Division received the 2003 Pennsylvania Governor's Award for Environmental Excellence for reducing its use of persistent organic pollutants, hazardous air pollutants, and solid waste, and for building reuse. Mr. Williams leads the division's Chemicals Policy implementation, MBDC Cradle-to-Cradle product certification, environmental education, and on-site carbon sequestration initiatives; and led the Acrovyn Business Unit's complete transition away from PVC. For this work the Division received the US EPA's Mid-Atlantic Region 2011 Award for Environmental Excellence. Mr. Williams has testified at hearings before the US Senate and US House of Representatives, as well as at House Staff briefings, in support of federal chemical policy reform. He participated in United Nations Environment Programme, Chemicals in Products Workshop in Geneva and its Open Ended Working Group Meeting in Belgrade. He is LEED AP certified, a member of the Green Chemistry and Commerce Council, and serves on the Center for International Environmental Law's Innovation Advisory Council. Together with Chris Youssef of Perkins+Will (PW), Mr. Williams initiated the C/S and PW development of the C/S Transparency product life/ingredient labeling program.