Register for the 2018 BizNGO Annual Meeting
11/6/2018 Mark Rossi Bulletins

It's that time of year again: time to register for the BizNGO Annual Meeting. This year's meeting will be held in Berkeley, California and will focus on setting goals and driving progress. More information below.

What: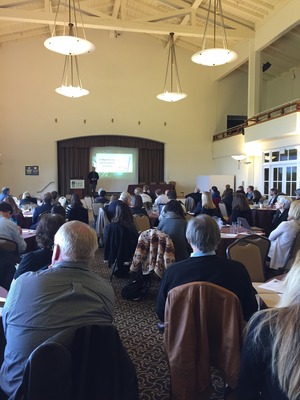 A thought-provoking, action-oriented meeting which will lead to focused work in the coming year.

A safe place to learn, share, and discuss topics about chemicals between NGOs & companies and to find areas of intersection.

Topics for this year:
Chemical footprinting & reduction goals

PFAS & the demand for alternatives

Transparency & the evolving state of government policy

Hazard assessments in standards

The power of purchasing
See the full agenda and list of speakers here.

When:

December 4, 2018 9am-5pm; Reception 5:30-7:30pm
December 5, 2018 9am-5pm

Where:

Clark Kerr Campus, University of California Berkeley

How:

Get your ticket here. If you are not a BizNGO member but would like to attend the meeting, please contact Alison.



I hope to see you in December!

Best,




Mark

Chair, BizNGO
Executive Director, Clean Production Action